Marc Garthe was born in Toronto Ontario, Canada.
At the age of 11 he started playing minor hockey in Victoria B.C for the
Saanich Braves.
The following year his family moved to Winfield B.C, a small town just outside of Kelowna B.C
in the Okanagan valley. There he played his minor hockey, and among others, was coached by Juha Widing, the first Swedish
born player ever to play regularly in the N.H.L.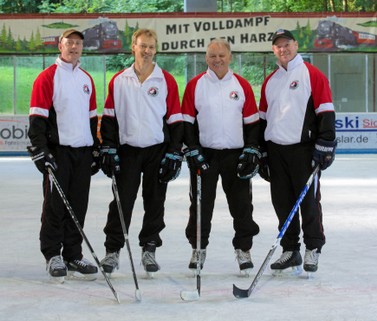 At the age of 18, he went on to play 3 years of Junior hockey, for the Columbia Valley Rockies, in Invermere B.C.
In his final season, he was coached by Tom Renney, who went on to coach in the N.H.L. and today
is the president o the Canadian Amateur Hockey Association.
In his final season, he was selected to play in the Canada Winter games in Cape Breton Nova Scotia, for team B.C
The team won the bronze medal, and featured future N.H.L players such as Dallas Drake, Jon Klemm, and Dane Jackson.
The next season he had a scholarship to NCAA school, the University of Alaska-Anchorage. After attending school for only a few weeks he decided school was not his calling, moving to Australia to play hockey down under.

Australia led to his next stops in Germany, Sweden, and New Zealand where he also played and coached ice and inline hockey.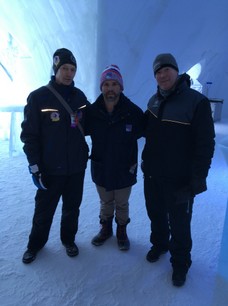 He has had his Canadian coaching license since the age of 20, and also has his Level A German license.
He worked at several hockey schools and coached with renown coaches such as
Robbie Glantz, Jamie Mcdonald, Jim Setters , Mark Mcgregor, and Colin Patterson (minor hockey coach of Steve Yzerman, & Scott Niedermayer among others)
He also worked at several Czech hockey schools including the Jaromir Jagr hockey school in Kladno Czech.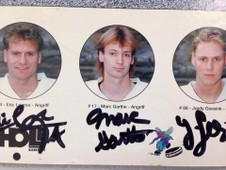 The Canadian Elite Hockey Academy (CEHA) was started in 2013, with a camp run in conjunction with EC Lauterbach.
"The goal was to provide free ice time for my 2 kids, money was not a motivating factor" says Marc.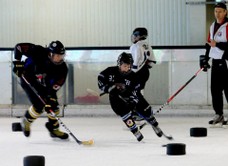 The school boomed in popularity, from word of mouth, from happy players, and satisfied parents. CEHA has now become one of the biggest, if not the biggest
hockey school in Germany, with over 700 happy customers including players from Russia, Switzerland, Holland, Canada, Belgium and Luxembourg.
CEHA has an impressive stable of highly qualified Canadian coaches, such as Doug Kacharvich, Cory Holden, Dave Rich, Brad Burym, Chad Kambeitz
Roy Mcrae, among others.

Marc Garthe, has coached, as well as played professionally for over 30 years.
" For the last 40 years, hockey has been the focal point of my life, and I have spent countless hours developing and refining philosophies,
ideas, and drills that have proven to be very unique and highly effective" " I truly believe that our program is among the best out there, with players
showing huge improvements in their skill development, especially in stick-handling, skating and passing".

"Many CEHA players are now among the best of their age group in Germany " says Garthe proudly.
Participants will see vast improvements in all areas of their game and also life skills, as CEHA also puts heavy emphasize on attitude and nutrition,
as well as of course hockey skill development.
In September 2019, Marc accepted the role of head coach of hockey for the Luxembourg Huskies hockey club, in Luxemburg city, Luxembourg.
CEHA will continue as ussual.
CEHA brings you to the next level...